Miley Cyrus -- New Clue In Weed Mystery ... Courtesy of Adam Lambert
Miley Cyrus
New Clue in Weed Mystery
... Courtesy of Adam Lambert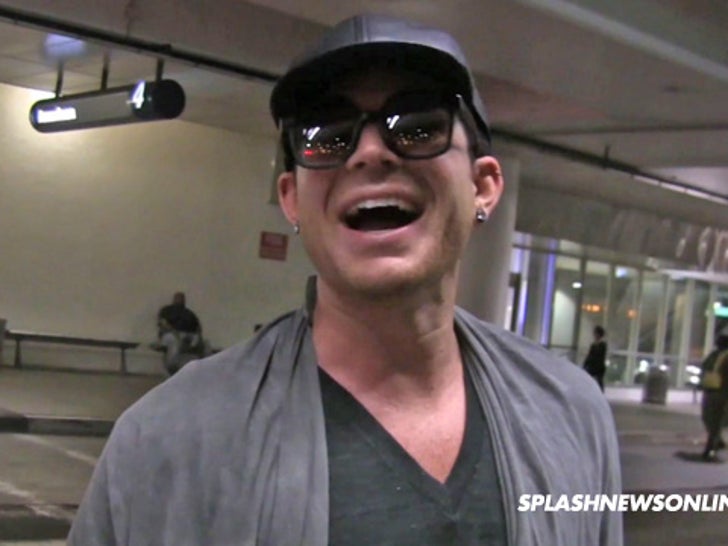 Only Adam Lambert really knows for sure if that lit cigar he passed Miley Cyrus at his Halloween party contained the devil's weed ... and over the weekend, he dropped a pretty big clue.
Lambert was at LAX when a photog asked point-blank about the photo TMZ posted, showing the former "Idol" superstar handing Miley something that looks like (and probably was) a big, fat blunt.
You gotta see Lambert masterfully bob, weave and deflect when asked about it -- but then came the big moment ... when the photog said, "If it was a joint, say nothing."
The reaction pretty much says it all.
Now excuse us ... we have some Funyuns to eat.