Lamar Odom -- He Can't Keep Up the Khloe Kardashian Lie Anymore
Lamar Odom
He Can't Keep Up the Khloe Lie Anymore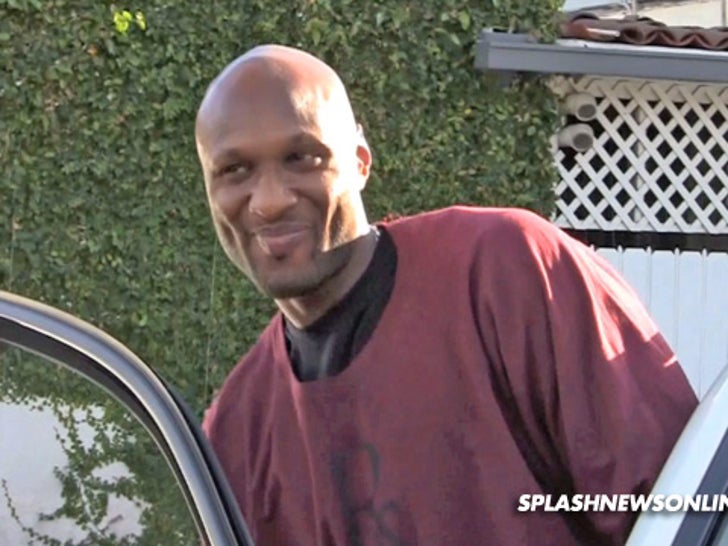 Lamar Odom seems to be waiving the white flag over his marriage -- at least that's the way it appeared when he was asked about Khloe Kardashian on his way out of lunch to celebrate his 34th birthday.
Lamar went to Casa Vega in the San Fernando Valley -- a place Kim, Khloe and the rest of the klan often go for good Mexican food.
Watch the video and see the look on Lamar's face when he tries to deal with the Khloe question.
TMZ broke the story ... Khloe plans to divorce Lamar, but she's made a decision NOT to prepare or file any legal docs, because she thinks it could be the last straw in his fragile life. On top of that, there's no pressing reason to pull the trigger on the marriage ... yet.