Charlie Sheen -- Gets a Jail Pass From Brooke and DCFS ... But Not Judge Anus
Charlie Sheen
Gets Jail Pass From Brooke and DCFS
... But NOT Judge Anus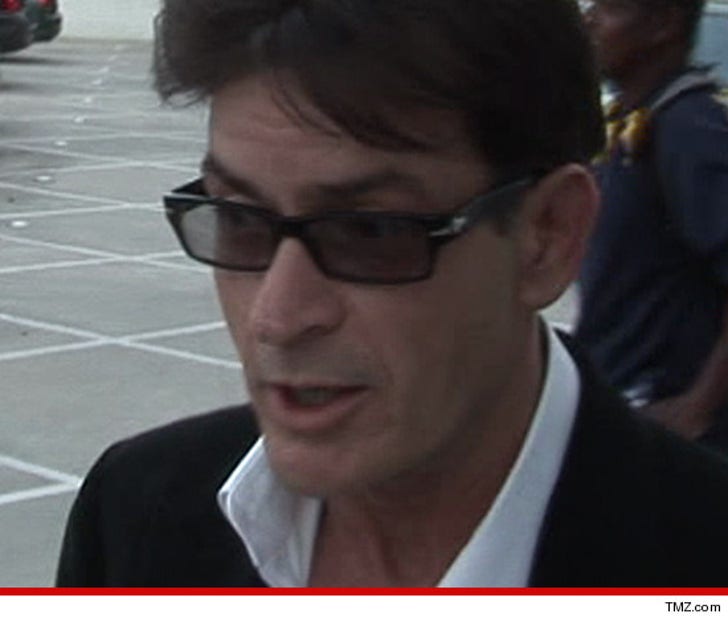 EXCLUSIVE
Charlie Sheen's latest rant shockingly has not incited Brooke Mueller or the L.A. County Department of Children Services into running to court for a contempt citation ... but when Sheen comes face to face with "Judge Anus" it could be a whole different story.
Multiple sources involved in the case tell TMZ ... Charlie's Twitter rant Friday night -- in which he railed on Brooke, DCFS and the judge -- CLEARLY violates the gag order but they don't feel the need to have Charlie thrown in jail.
Our sources say Brooke's reasoning is that it's not her place to put Charlie in the pokey. As for DCFS ... they think it's simply evidence that Charlie is psychologically imbalanced.
The judge is a different story. As we first reported, hizzonor made it clear this week to Sheen ... if he opened his trap about the case one more time he's going to jail. Now that Charlie has called the judge "Mr. I'm Italian judge anus-brain" it seems almost certain Charlie has forced the judges hand.
The case is back in court next week ... so stay tuned.