Bruce Jenner & Lamar Odom -- Best Buds in Malibu
Bruce and Lamar
Best Buds In Malibu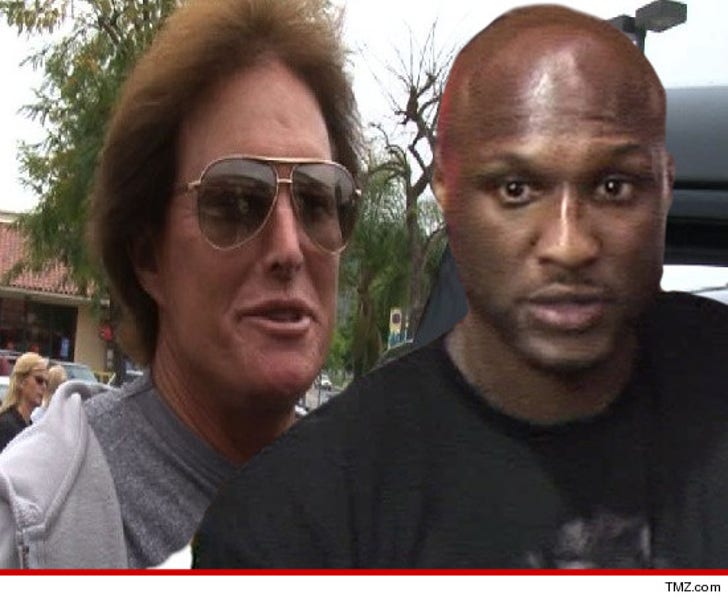 EXCLUSIVE
Lamar Odom has a savior ... and it turns out it's the other guy in the Kardashian house who left the Klan ... Bruce Jenner.
Sources connected to both Bruce and Lamar tell TMZ ... Lamar has been spending a lot of time with Bruce at his new home in Malibu. They spend hours together during which Bruce counsels Lamar on various life issues, including how to stay clean and whose company he should and shouldn't be keeping.
Bruce is telling confidantes Lamar is CLEAN -- free of drugs and alcohol.
We're told Bruce feels he's a positive influence on Lamar and can make a huge difference in his life. Bruce has told friends he loves Lamar and thinks he's a "good soul."
As Bruce told one friend, "Everybody's got s**t in their life and they need to learn how to deal with it. Lamar didn't deal with his very well."
Bruce is also telling friends ... Lamar is working out constantly and has not given up on his dream to return to the NBA.
And Bruce is saying ... it doesn't matter that Khloe is pulling the plug on her marriage ... he will stay close to Lamar because he genuinely cares for him.