George Zimmerman -- Gun Group Fronting Him Money ... 'We Regret Nothing'
George Zimmerman
Gun Group Fronting Him $$$
'We Regret Nothing'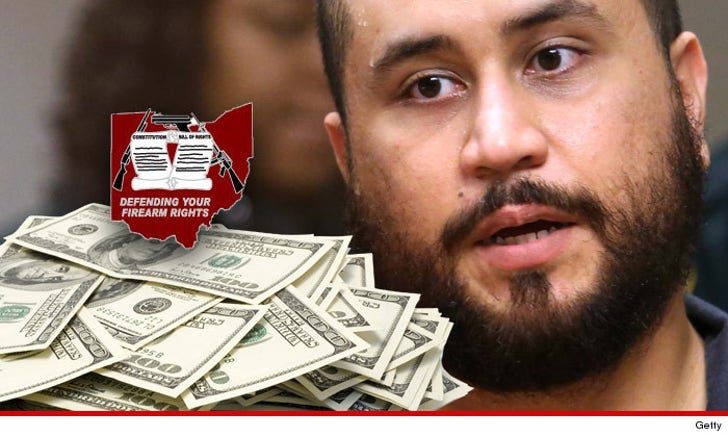 EXCLUSIVE
The Ohio gun group that cut George Zimmerman a $12K check to protect him after the Trayvon Martin verdict tells TMZ ... they'd do it all over again, despite this week's domestic violence arrest.

The Buckeye Firearms Foundation was indignant the FBI took George's guns away during the trial, especially because Zimmerman was getting a slew of death threats. So it held a fundraiser and raked in $12,150.37.
As for how Buckeye feels now that Zimmerman can't go a month without screwing up ... they simply say he hasn't been convicted of anything and he's presumed innocent. So, no regrets.
No word on whether the group will be raising money for Zimmerman this time around.