Whitney Houston's Daughter -- I Got Thumbs Up to Marry My Adopted Brother
Whitney Houston's Daughter
I Got Thumbs Up to Marry My Adopted Brother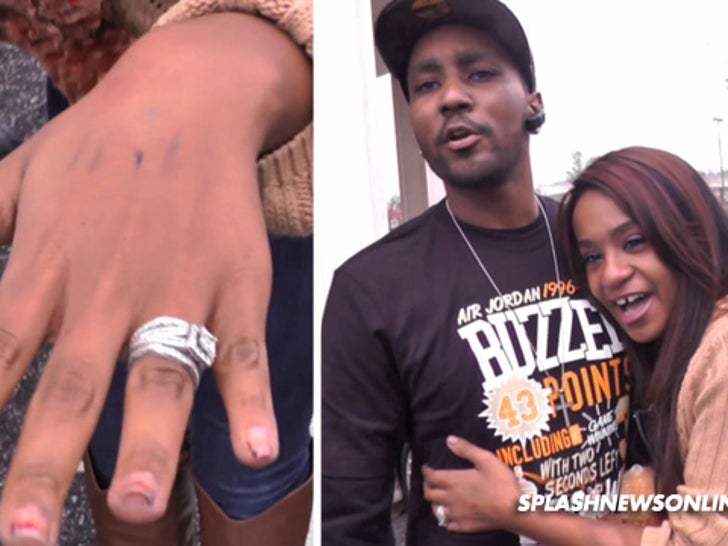 Bobbi Kristina Brown confirms she and Nick Gordon have transitioned ... from "adopted" brother and sister to husband and wife -- but Whitney Houston's daughter says they got permission from grandma first.
BK and Gordon were doing the newlywed strut in Atlanta Friday ... when a photog asked about their recent nuptials.
The couple was tight lipped on details -- except to hint about a big upcoming ceremony -- but they added ... Cissy Houston OK'd the marriage before they did the deed.
And then they made out. Gross.