Simon Cowell -- I've Got This Baby Thing All Backward
Simon Cowell
I've Got This Baby Thing All Backward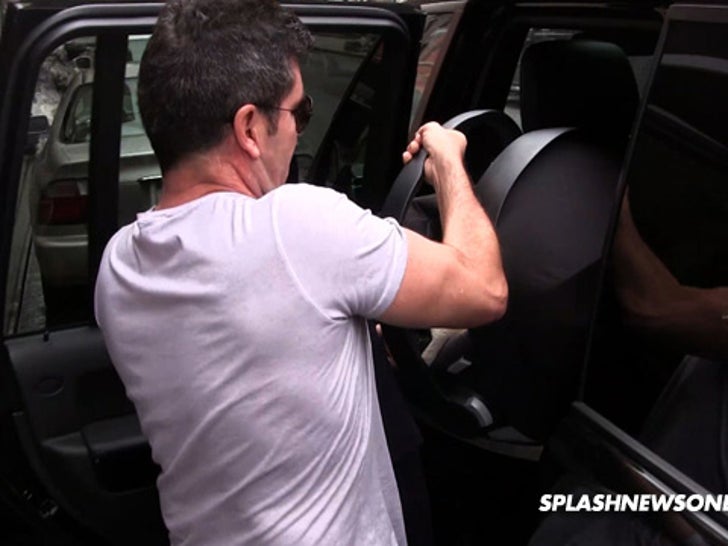 Simon Cowell flashed his new daddy skills -- in front of all the paparazzi -- and FAILED MISERABLY at the dreaded car seat test.
Simon and Lauren Silverman took their newborn Eric to the doctor Friday for a checkup. Lauren said the baby's doing great -- and then it was Simon's time to shine ... or not.
Watch what happens when he attempts to load the kid into the car. If we're being honest ... Papa Cowell made a big no-no.
Good thing his driver has baby seat experience.