Lamar Odom -- I Hope Khloe Kardashian Will Take Me Back!!
Lamar Odom
I'M NOT DIVORCED YET
I Still Hope Khloe Takes Me Back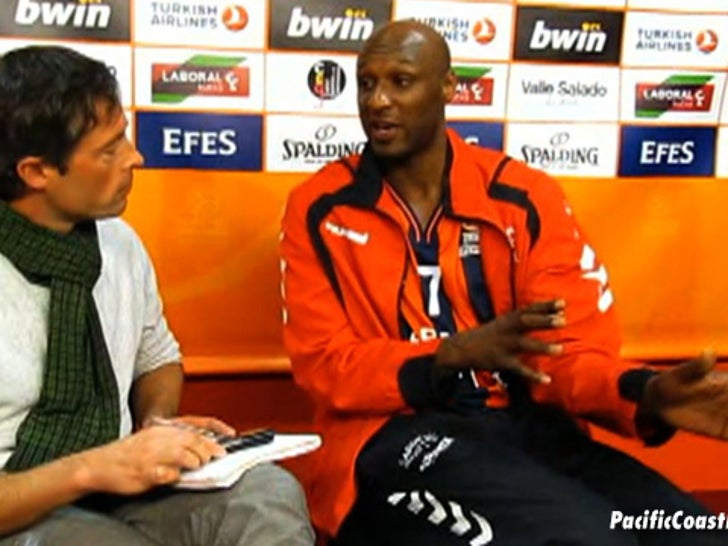 Lamar Odom says there's still hope for his marriage to Khloe Kardashian ... claiming he's not convinced she'll see the divorce through, 2 months after she filed divorce docs.
Odom was doing an interview in Spain -- where he's now playing pro basketball -- and said "only time will tell" if Khloe will finish the job ... though he says he hopes she reconsiders.
We broke the story ... Khloe filed for divorce in December, seeking to end their 4-year marriage after Odom's drug problem spiraled out of control.
"I love my wife. She'll always be my wife, no matter what," Odom says ... "Even if we were divorced, she'd always be my wife."