Johnny Weir's Husband -- ARREST THIS MAN ... Weir Is Threatening Me!!!
Johnny Weir's Husband
ARREST THIS MAN
Weir Is Threatening Me!!!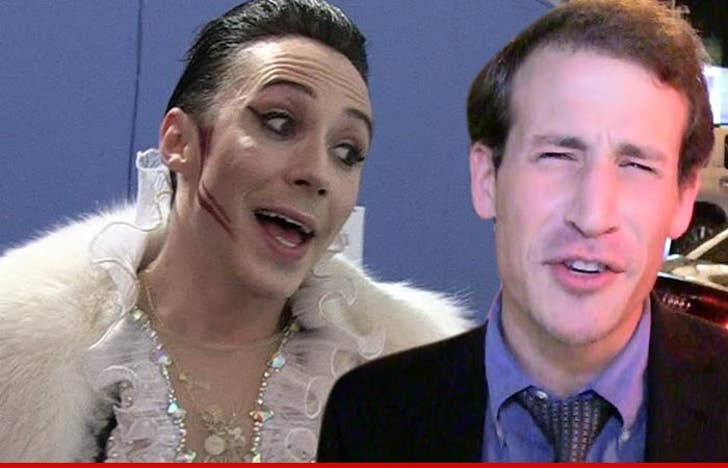 Exclusive Details
Johnny Weir's estranged husband wants the Olympic figure skater thrown in jail -- for allegedly sending him email threats in the wake of their split ... and violating a restraining order in the process.
Victor Voronov filed the police report Monday with Lyndhurst PD in Jersey, claiming Weir had sent him a cryptic email ... strongly insinuating he planned to go public with allegations that Voronov had threatened his life.
Voronov not only claims Weir's allegations are false -- he told police the email was a violation of the restraining order he obtained against Weir last week, which prohibits Weir from contacting him in any way.
A court date has been set for next week to determine whether Weir actually violated the order -- and if he did, Weir could be thrown in jail.