Sean Kingston -- They Repo'd My Other Car Too!
Sean Kingston
They Repo'd My Other Car Too!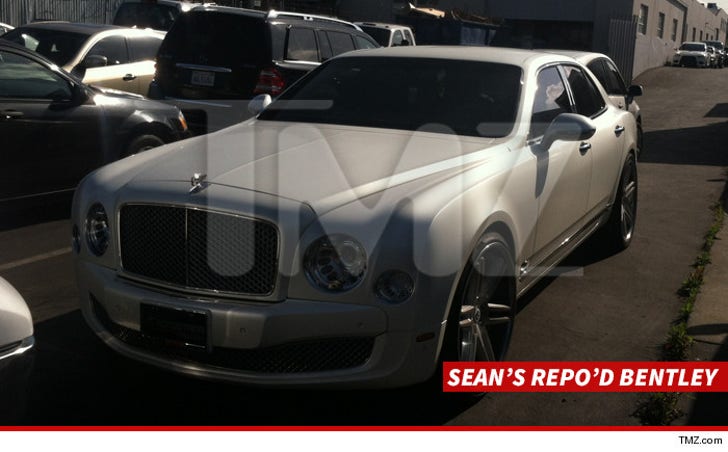 EXCLUSIVE
Sean Kingston needs a second job ... because we found out not one but TWO of his cars have been repo'd in the last week.
Our repo sources tell us ... Sean's Mercedez Benz G-Wagen was hooked up on a tow at an L.A. shopping center last week. It seems Mr. Kingston fell 3 months behind on payments. He's been radio silent ever since so the car is headed for the auction block.
TMZ broke the story -- which on a level is hilarious -- that he went to the fancy schmancy Mondrian hotel on the Sunset Strip Wednesday night and the same repo company targeted his Bentley right by the front door. Sean and his crew argued in vain and he said sayonara to his whip.
Sean is worth a reported $2 mil. How to say ... Toyota's are nice, right?