Casey Kasem Hospitalized -- Wife Throws RAW MEAT at His Daughter
Casey Kasem
Hospitalized
Wife Throws Raw Meat At His Daughter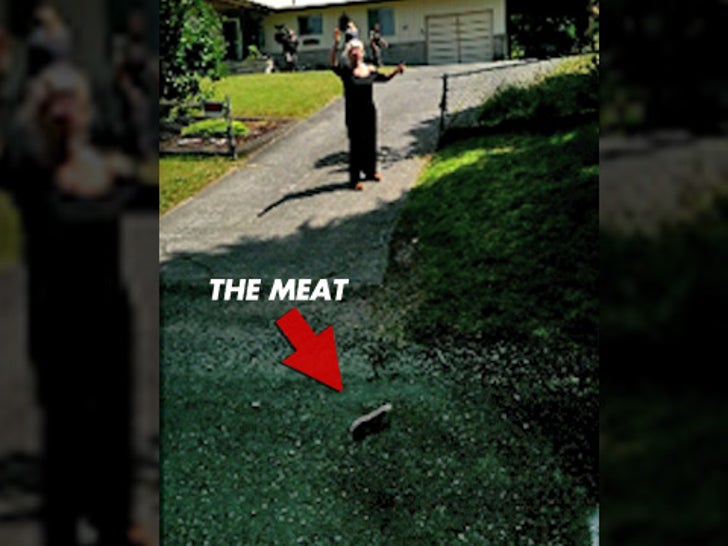 Casey Kasem's wife chucked a raw piece of meat at his daughter Sunday ... all because Kerri Kasem attempted to take the radio legend to a hospital.
The back-and-forth drama between Jean Kasem and some of Kasem's kids has been bitter ... but Kerri was finally allowed to see her dad Friday ... per a judge's order.
The judge also allowed Kerri to have Casey hospitalized if necessary ... which is why she showed up Sunday with an ambulance at the home he's staying at in Washington ... but Jean wasn't having it.
In the video, you can see both sides of the family GOING OFF ... and for some reason it looks like there's both cops and a biker crew facilitating things.
Jean told NBC she was following a bible verse from King James when she threw the meat.
Ambulance workers were eventually allowed inside and they took Casey to a nearby hospital.