Wiz Khalifa -- Bone Thugs-N-Harmony Loves His Tribute Tattoo
Wiz Khalifa
Bone Thugs Loves His
Tribute Tattoo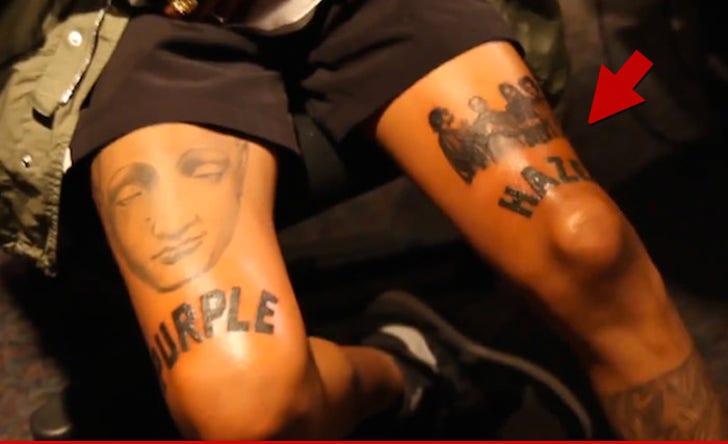 EXCLUSIVE
You know you're a legend when you end up on Wiz Khalifa's thigh -- at least that's how the guys from Bone Thugs-N-Harmony are taking it after seeing Wiz's new ink.
TMZ spoke to a bunch of the Bones after Wiz revealed the tattoo in an interview earlier this week. Bizzy Bone told us he thinks the tat is a great homage ... especially considering it comes from another great hip-hop artist.
Wish Bone said he feels blessed that Wiz looks at them as "his idols in the hip-hop game," --and Flesh said seeing the tat blew his mind.
Krayzie predictably described it as "crazy" ... but Bizzy probably wrapped it up best, saying this is "proof they are legends in the hip-hop game."
For her sake, we hope Amber Rose is as big a fan as Wiz.