Charlie Sheen's Best Friend Only Gets The Best On His B-Day ... Diner Food!
Charlie Sheen
Only The Best For My BFF
Throws Diner B-day Bash!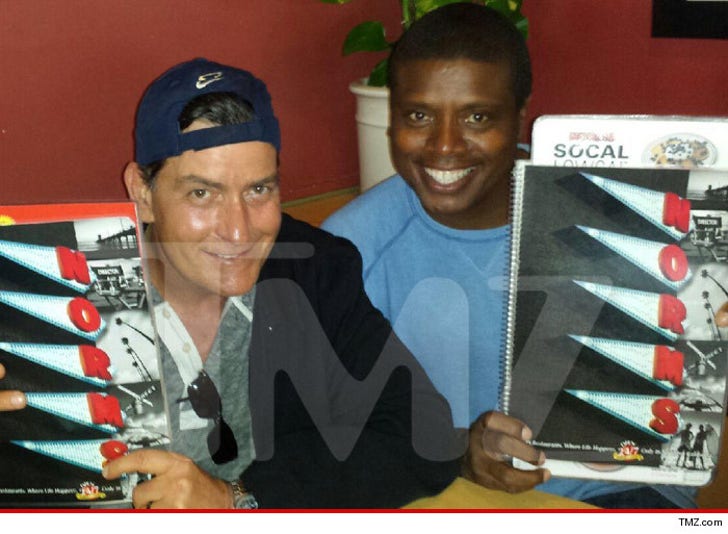 EXCLUSIVE
Filthy rich Charlie Sheen just treated his best bud to an unlikely birthday present -- an all expenses paid meal ... at a famous L.A. greasy spoon.
Charlie and Tony Todd hit up NORMS -- which has been slinging hash since 1949 -- to celebrate Tony's 50th birthday on Tuesday. If you go, try the steak and eggs.
Diner fare might seem like a downscale party for Charlie -- who regularly fires up the private jet for impromptu adventures around the world -- but he tells us, "The MaSheen promised his bestie a meal out on the town, so what better spot than their old breakfast haunt, NORMS!!"
Tony -- a baseball coach at Santa Monica H.S. -- and Charlie go way back. They grew up together and have remained best friends through the years.
Kinda touching ... especially for the Warlock.