Dreamy McMug -- Laser Company Offers Free Tat Removal ... And Bail
Dreamy McMug
Laser Company Offers
Free Tat Removal ... and Bail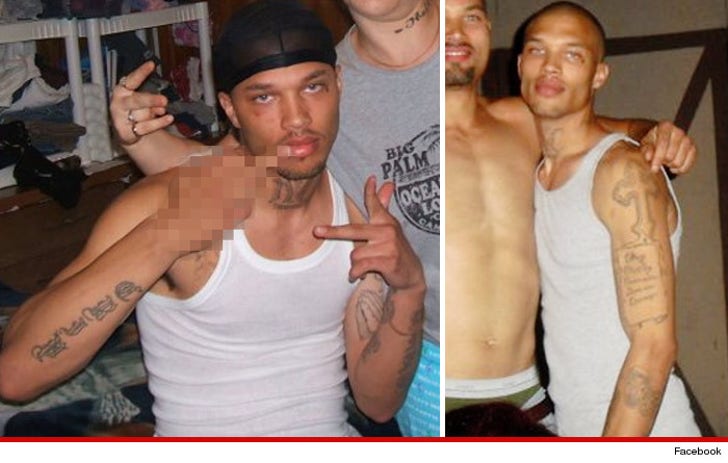 EXCLUSIVE
Jeremy Meeks can't erase his criminal past ... but he can erase his gang-style tats with the help of a tattoo removal company that's offering him free laser treatments ... and cold, hard cash for his bail.
The honchos at LaserAway say they've been following Meeks' story ... and were touched by comments from his mom ... about how her son has been stereotyped by the ink on his body.
But the convicted felon should think twice before accepting the offer ... as we reported, he's getting bites from modeling companies that like the body art ... because it's gangster-chic.
If he goes through with the removal ... the company says it will also pony up $20K toward his $900,000 bail.