'Love & Hip Hop: Atlanta' Star -- My Sister Attacked Castmate ... But I Didn't Order a Hit
'Love & Hip Hop: Atlanta' Star
My Sister Attacked Castmate ...
But I Didn't Order a Hit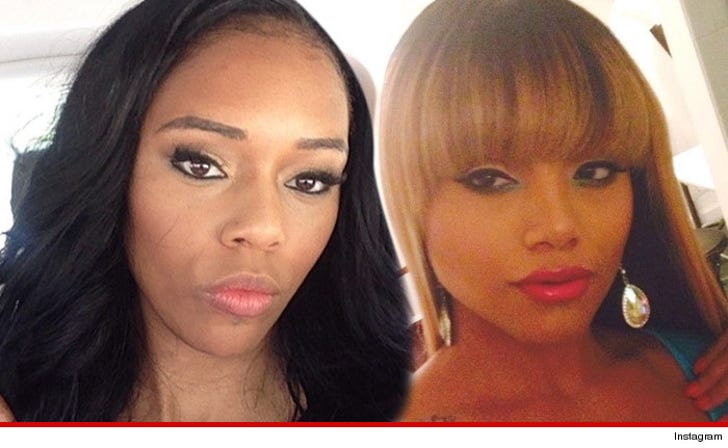 EXCLUSIVE
"Love and Hip Hop: Atlanta" star Bambi Johnson adamantly denies putting a hit out on castmate Erica Pinkett -- but says she is related to the attacker.
Bambi says the woman -- Stephanie Harp -- who's accused of slicing Pinkett with a razor blade during a nightclub brawl earlier this month is her sister ... Johnson says Erica started the fight.
Bambi claims her sister says Erica threw a drink first -- triggering the fight inside Atlanta's Taboo nightclub. Bambi also claims her sister did not have a razor blade ... adding reports claiming the scene was bloody are false.
Scrappy and Bambi say that's preposterous.