Warren Sapp -- YES, I STIFFED WAITRESS ... 'Cause She Sucked!
Warren Sapp
YES, I STIFFED WAITRESS
... 'Cause She Sucked!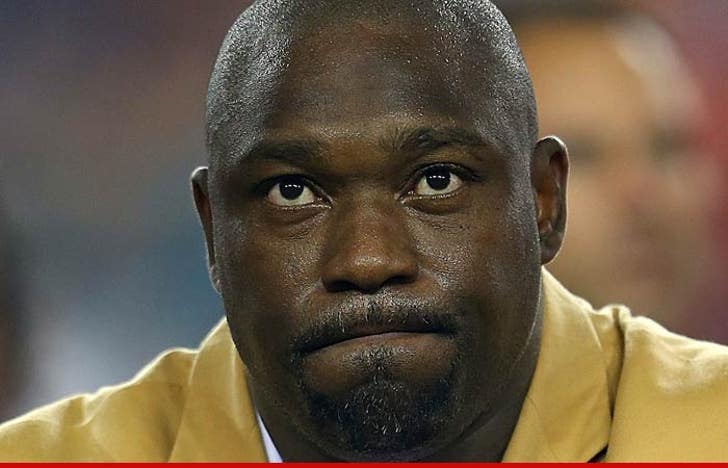 Breaking News
Warren Sapp admits he stiffed a waitress at a Florida sports bar yesterday ... saying the reason he left her NO TIP was because she was terrible at her job.
The waitress at Upper Deck Ale & Sports Grill in the Miami area struck first yesterday -- posting a copy of Warren's credit card receipt where he specifically wrote a big, fat ZERO in the tip spot.
He also wrote a note, "Boys don't tip."
For the record, Warren had ordered a soup, chicken wings, a sandwich and a bucket of Heineken, totaling $69.39.
Now, Warren is DEFENDING his non-tipping action -- saying the waitress kept calling Warren and his crew "boys" -- a term that pissed him off -- so "the tip fit."
Sapp also says he went to the bar to watch the U.S. in World Cup -- but LEFT before it started because "it was horrible and the service was the worst."
So, is he REALLY taking a moral stand ... or is he just too broke to tip?