Kanye West -- The Test
Kanye West
The Test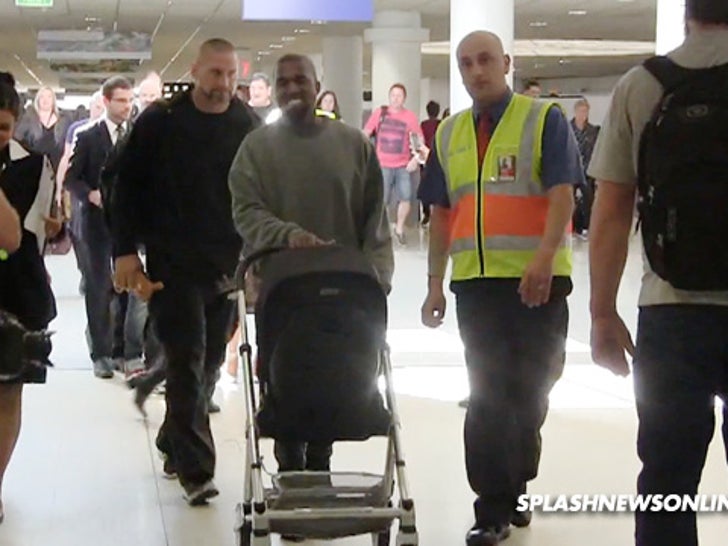 Kanye West was faced with a big challenge -- walk through an airport with photogs and fans hounding him and Kim Kardashian without losing his temper ... and he passed with flying colors.
Kim and Kanye were walking with baby North through the airport in Melbourne over the weekend ... and security did nothing to stop a slew of fans from walking up to them and snapping pics.
Not only did Kanye not snap ... he even smiled a few times! What is going on here?!?!?
Kanye pled no contest in March for beating up a photographer at LAX back in July 2013. He got 24 months informal probation as part of the plea deal ... so flipping at an airport again would probably land him some jail time.
Still ... it's amazing to see him so restrained.