Tony Stewart -- Officials Obtain 'Enhanced Video' In Death Investigation
Tony Stewart
Officials Obtain 'Enhanced Video'
In Death Investigation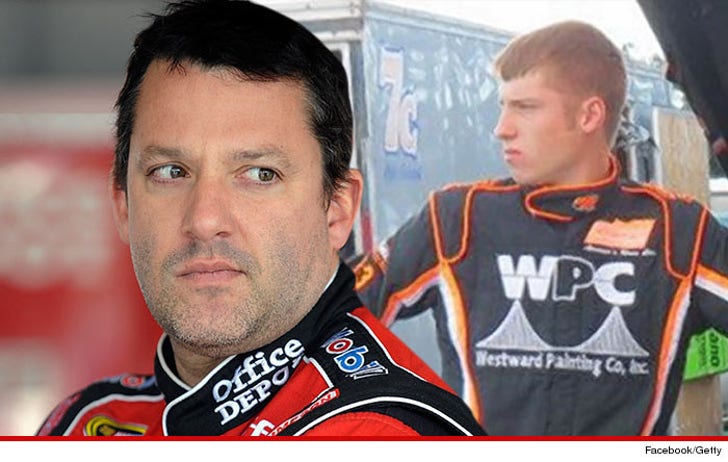 Breaking News
Officials say they have obtained a brand new "enhanced" video in the Tony Stewart death investigation which could give more clues on what really happened when Tony struck and killed Kevin A. Ward during a race last month ... TMZ Sports has learned.
The Ontario County Sheriff's Department tells us ... the investigation into the August 9th incident is officially complete -- thanks to the help of a "forensic video enhancement recently received from the New York State Police Laboratory in Albany."
It's unclear what the new enhanced video shows ... but officials say the D.A. now has the evidence and will make a decision on whether to charge Stewart in the coming days.
As we previously reported, Ward had stepped out of his car following a collision on the track ... and appeared to be yelling at Stewart ... when Stewart's car struck the young driver, killing him almost instantly.