Deion Sanders -- Pool Boy Flooded My Penthouse
Deion Sanders
Pool Boy Flooded My Penthouse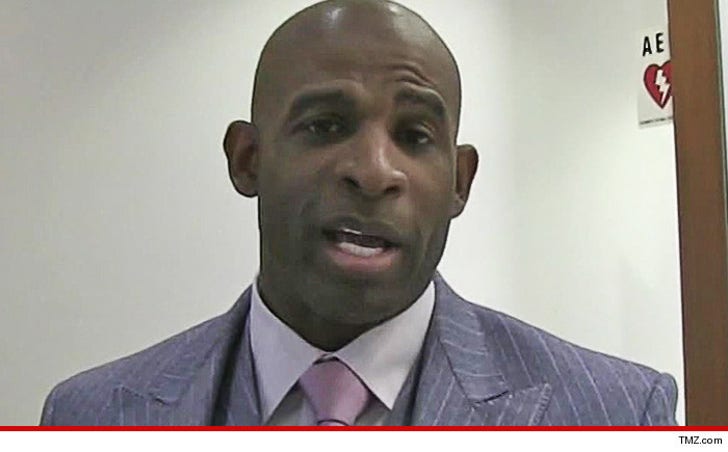 EXCLUSIVE
Deion Sanders is completely underwater after his pool emptied into his Dallas penthouse apartment ... and now he wants millions from the company he blames for drenching him.
The NFL Hall of Famer had been trying to sell his $6.5 million Dallas pad in the ritzy Azure tower -- where Terrell Owens and Jason Kidd have also lived -- when he hired WWPS, Inc. to work on the pool back in 2012. Mind you, the pool is INSIDE Deion's home. Baller style.
According to the docs ... 2 days after the work was done, Deion's realtor stopped by and found the place flooded. This all went down while he was in the middle of a nasty divorce ... so the cash flow would've come in handy.
Deion still hasn't sold the place -- even though he dropped the asking price to $4.8 mil. He wants at least a million from the the pool co. for his troubles.