Adrian Peterson -- Barred from the Minnesota Vikings
Adrian Peterson
Barred from the Minnesota Vikings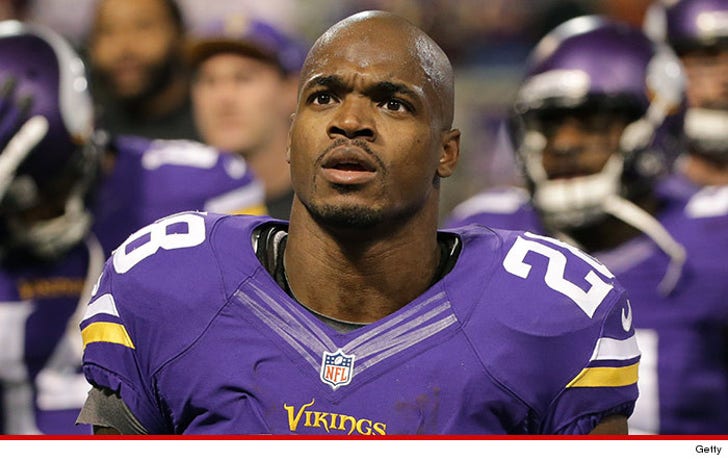 Breaking News
The Minnesota Vikings have reversed their decision on Adrian Peterson and decided to bar him from all team activities until his child abuse case is resolved.
Vikings owners Zygi Wilf and Mark Wilf announced they were placing Peterson on the NFL's exempt/commissioner's permission list, saying in a statement, "After giving the situation additional thought, we have decided this is the appropriate course of action for the organization and for Adrian."
The team had deactivated Peterson for last week's game following the allegations against their star running back, but on Monday announced their plans to play him this coming Sunday.
Peterson's agent, Ben Dogra, described the move as "the best possible outcome given the circumstances."