Kim & Kanye -- Armed Guards & Armored Cars ... After Paris Attack
Kim & Kanye
Armed Guards & Armored Cars
After Paris Attack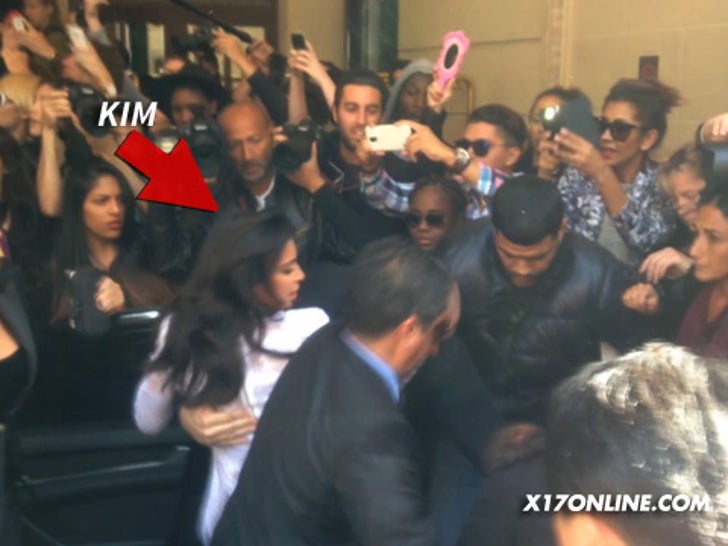 Kim Kardashian and Kanye West are bulletproof -- or will be very soon -- because they're ramping up their personal security -- complete with ARMORED VEHICLES -- after a frightening assault in Paris.
Our Kim and Kanye sources say ... K&K were "freaked out" after Kim was almost tackled to the ground by a crazy man. They're especially upset because the Paris paparazzi are following them in hordes ... and crowd control has become extremely difficult.
Our sources say ... they've hired 2 additional teams of armed bodyguards who will encircle them whenever they're in public during Fashion Week.
We're told Kim and Kanye will NOT retain the additional security when they come back to the U.S. They feel Paris has just become too insane for them to handle.