Derek Jeter -- Famous NYC Deli Honors #2 ... With $28 Sandwich
Derek Jeter
Famous NYC Deli Honors #2
... With $28 Sandwich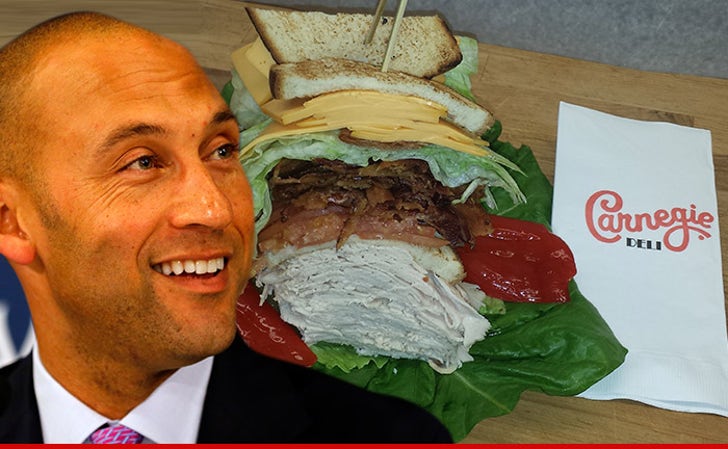 EXCLUSIVE
It might be the most special of all the Derek Jeter tributes -- TMZ Sports has learned the legendary Carnegie Deli in NYC will now offer a $28 sandwich to honor the Yankees captain.
So, what does one get for $28?
A rep for the deli tells us ... the "Derek Jeter Triple Club Sandwich" comes piled high with 2 classic meats (because he's #2) -- turkey and bacon.
Plus, several slices of American cheese -- with tomato and lettuce ... served on toasted white bread.
The deli rep adds, "We chose American Cheese because nothing is more American than baseball."
BONUS -- if you sit down to eat at the restaurant, you get complimentary pickles!