Gene Simmons -- Eats Food Off the Ground at LAX (VIDEO)
Gene Simmons
Eats Food Off
the Ground at LAX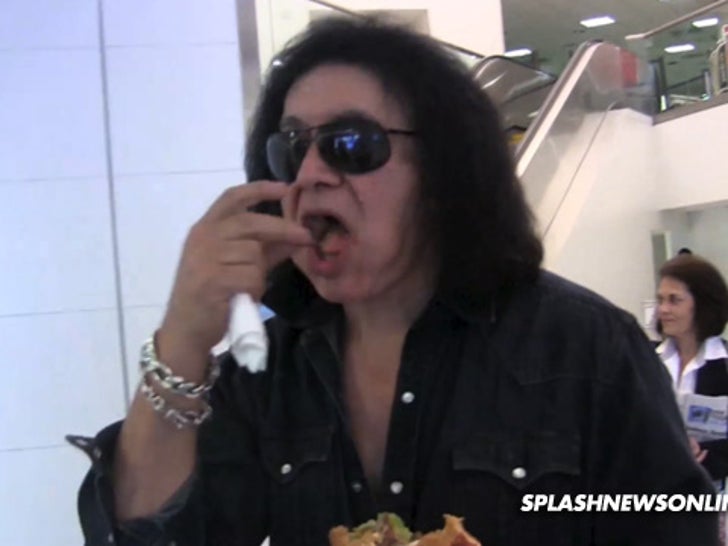 *** WARNING -- DO NOT WATCH THIS VIDEO WHILE EATING ***
Gene Simmons believes in the five-second rule a little too much, because Monday he ate a piece of his hamburger -- AFTER IT FELL ON THE GROUND! AT LAX!!!!!
Simmons was chatting up a photog while eating a burger -- most likely from his restaurant, Rock & Brews, at LAX. Not only did Simmons snarf down the floor meat ... he flaunted it before throwing it down.
No burger can be THAT good.