A$AP Rocky Lawsuit -- So My Shows Get Rowdy ... Quit Whining About a Little Slap
A$AP Rocky
So My Shows Get Rowdy ...
Quit Whining About a Little Slap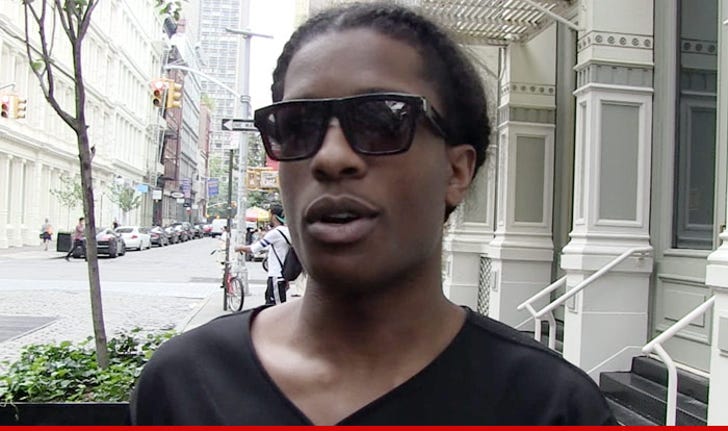 EXCLUSIVE
A$AP Rocky claims he never laid a finger on the ex-fan who's accusing him of smacking her up at a concert -- instead, he's hinting she might have been roughed up by other fans ... and should have expected it.
As we reported ... Lisamarie Wade sued Rocky for $75K ... saying he smacked her in a brutal, unprovoked attack while making his way through the crowd at a Philly music festival last year.
Rocky just fired back in legal docs ... denying he ever touched or attempted to hit Wade. He says a pack of fans "aggressively moved towards" -- insinuating Wade may have been part of that mob scene. But he adds neither he nor his entourage smacked her.
He says Wade knew there could be trouble in such a crowded setting. In other words ... expect some heat when you walk in the kitchen.
Rocky wants the lawsuit thrown out ... A$AP.