Ex-NFL Star Larry Johnson -- 'Walking Time Bomb' on Miami Strip ... Claim Club Owners
Larry Johnson
Walking 'Time Bomb' on Miami Strip ...
Claim Club Owners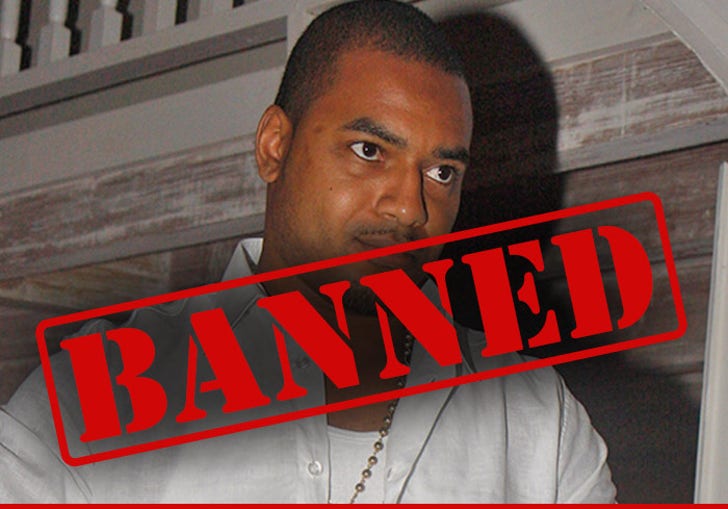 EXCLUSIVE
Ex-NFL star Larry Johnson's brawling ways got him 86'd from Miami's hottest nightclubs ... even BEFORE he got arrested because the guy's been making violent threats against club owners and promoters.
Sources in multiple MIA clubs tell TMZ Sports ... Johnson was banned earlier this year after folks around town started noticing his combative behavior. One source described him as a "walking time bomb."
We're told top celeb hangouts Mansion, Mokai, Set, Story and Liv (where the Miami Heat always hang out) ... all put the kibosh on Johnson, and he's clearly pissed about it. Just last week he posted (and then deleted) an Instagram saying he'd whoop the asses of club people.
We're guessing he just got banned from that spot too.