'Grey's Anatomy' -- Healthiest Fake Doctors In Hollywood
'Grey's Anatomy'
Healthiest Fake Doctors In Hollywood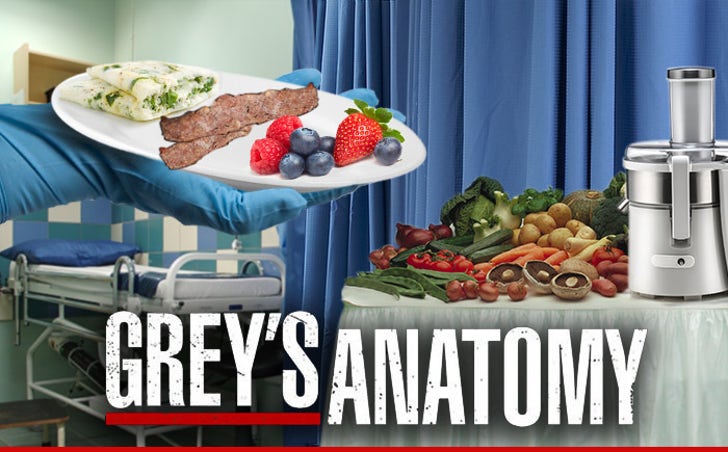 EXCLUSIVE
The "Grey's Anatomy" cast and crew have no time for fatties ... and based on their daily menu it seems like they're vying for the title of healthiest prime time drama.
Our production sources tell us Dr. McDreamy and co. don't chow down on the usual craft services junk food found on most TV show sets. Instead they feast on natural foods, fruits, veggies, and other healthy options. A typical offering includes:
-egg whites with zucchini
-turkey bacon
-vegetable sausage
-gluten-free banana oatmeal
-greek yogurt
-berries and other fresh fruit for juicing
Unclear who pushed for the boring healthy stuff -- but we're pretty sure it's not creator Shonda Rhimes ... since we're told her other shows -- "Scandal" and "How to Get Away With Murder" -- have buffets that would make Honey Boo Boo proud.