Teresa Giudice -- Here's $200,000 Judge ... Now Where Do I Get Another 200K?
Teresa Giudice
Here's $200,000 Judge
Now Where Do I Get Another $200K?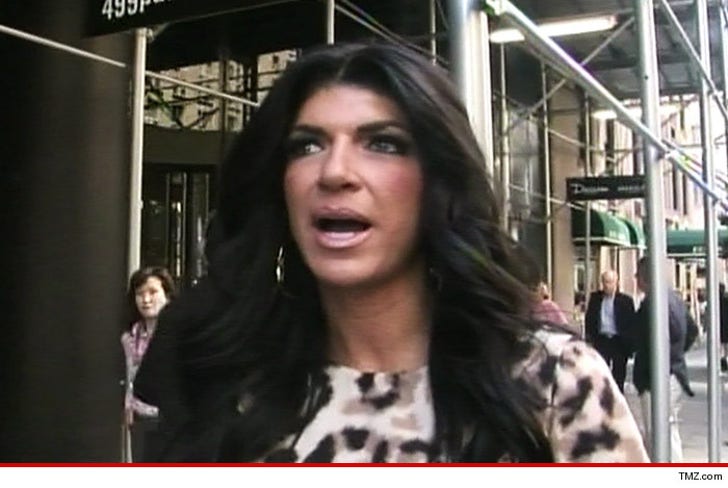 Breaking News
Teresa Giudice has paid approximately half of the restitution she owes as a result of her criminal conviction ... and it seems more than coincidental that she came up with the loot on the heels of a post-conviction, exclusive interview with Bravo.
TMZ has confirmed ... Teresa paid $200,000 that will go toward the $414,588 restitution ordered by the court. Although there are reports Teresa paid the money Tuesday, we've learned it was paid before then.
What's interesting ... just a week ago Teresa and Joe sat down with Andy Cohen for a 2-hour interview ... and our sources say Bravo lined their pockets handsomely.
Translation ... crime doesn't pay ... but it can definitely help you get back in the black.