Paul George -- Meets Baby Daughter ... Gunning for Joint Custody
Paul George
Meets Baby Daughter
Gunning for Joint Custody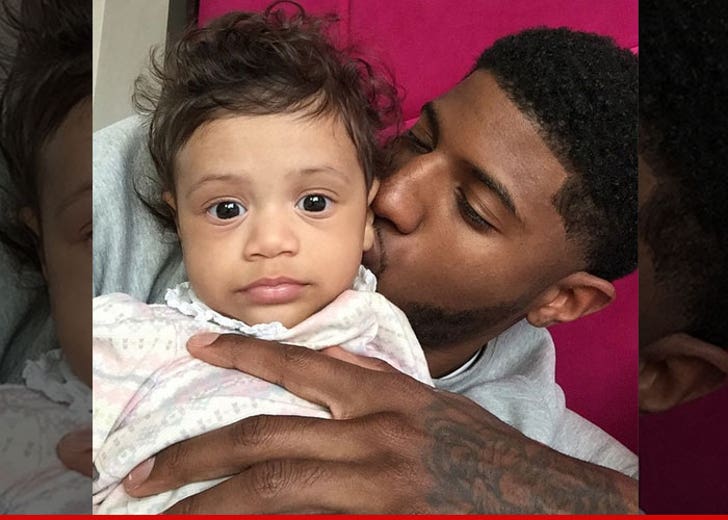 Exclusive Details
Paul George has a new lady in his life ... his 5-month-old daughter Olivia ... who he met for the first time Thursday -- and now TMZ Sports has learned the NBA star is gunning for joint custody of the child.
As we previously reported, George swore that he would "do the right thing" if a paternity test proved he fathered a child with a woman named "Daniella" who he had a relationship with in 2013.
Now, we've learned George is convinced he IS the daddy ... and his attorney is currently in the process of hammering out a joint custody arrangement with the mom.
Paul's attorney tells TMZ Sports ... "Paul has always wanted to accept responsibility and play a role in his daughter's life -- and wanted to make sure it was handled properly through the legal system."
We're told Paul is "very excited" about having a huge role in his daughter's life -- "He can't wait to be a dad to her."