Ray J's Dog -- Boogati Back with His Bottom Bitch After Battling Depression
Ray J's Dog
Boogati Back with His Bottom Bitch
After Battling Depression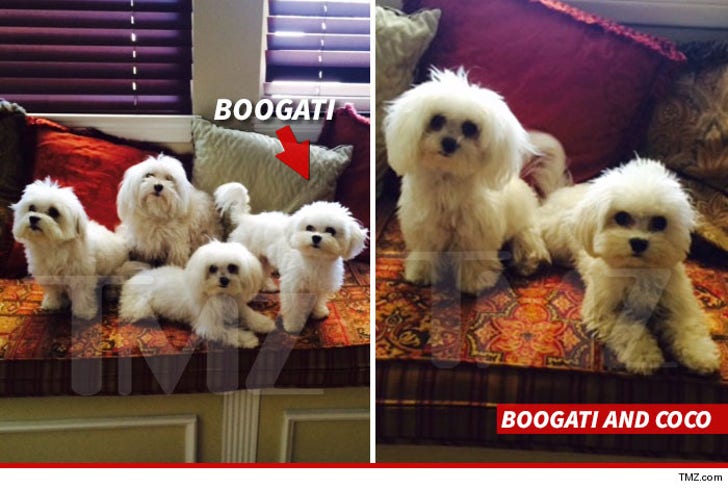 EXCLUSIVE
Ray J and Princess Love have declared a truce in their bitter breakup and custody battle -- all for the sake of their children puppies.
Princess Love tells TMZ their pet Maltese, Boogati, is now back at home ... reunited with their 3 other dogs. She says Ray J showed mercy because he thought Boogati was depressed.
As we reported ... Ray J took Boogati with him when he broke up with Princess Love and moved out. She claimed the other dogs were constantly crying -- especially Coco ... because she missed the Boog man.
Apparently the feelings were mutual, since we're told Boogati wasn't eating -- but Princess says all the pups are good now ... and claims she'll let Ray visit with them whenever he wants.