Joan Rivers -- Cause of Death May Remain Mystery ... Because NO AUTOPSY
Joan Rivers
Cause of Death May Remain Mystery
Because NO AUTOPSY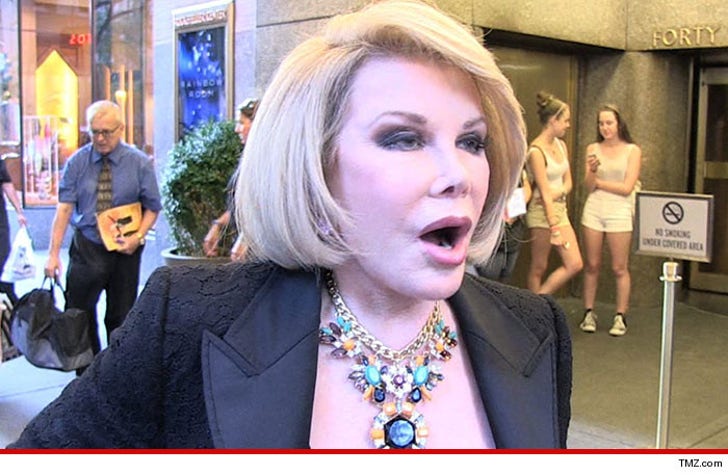 EXCLUSIVE
We may never know exactly what killed Joan Rivers ... because a decision was made NOT to do an autopsy ... TMZ has learned.
Sources connected to the NYC Medical Examiner tell us ... Melissa Rivers was despondent when Joan died and told doctors she did not want an autopsy performed. According to New York law, doctors will honor such a request if there's no evidence of criminality associated with the death.
Here's the problem ... we're told without an autopsy it's impossible to pinpoint the nature of the problem. As one source said, an autopsy might reveal a puncture in the throat or other trauma.
The only way Joan's family might get a definitive answer is if a doctor or nurse owns up to a possible mistake ... and even then it's just someone's word.
So the precise cause of Joan's death may forever stay a mystery.