Madison Bumgarner -- Hometown to Declare 'Madison Bumgarner Day'
Madison Bumgarner
Hometown to Declare
'Madison Bumgarner Day'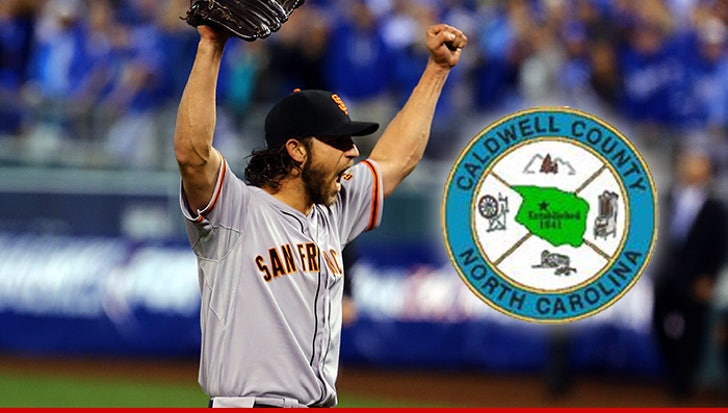 EXCLUSIVE
SF Giants hero Madison Bumgarner is about to get his OWN DAY in the town where he grew up ... with officials telling TMZ Sports there's even talk of a parade to honor the World Series MVP.
We spoke with an official from Caldwell County, N.C. -- population just over 80,000 -- who tells us Madison is the talk of the town ... everyone is so proud of their hometown hero after his legendary pitching performance against the Royals.
In fact, plans are already in motion to determine which day of the year will become "Madison Bumgarner Day."
We're told the only thing holding up the date selection is Madison's schedule -- because officials want to select a day when Madison is in town.
Officials tell us there are talks of throwing a parade in Madison's honor -- but those plans are not set in stone yet.
We reached out to Madison -- but as you can imagine, he's a pretty busy guy today.
Meantime, officials have already put up a billboard to honor Madison.