Ex-49er Ray McDonald -- Out of Work & Under Investigation ... No Problem
Ex-49er Ray McDonald
Out of Work & Under Investigation ...
No Problem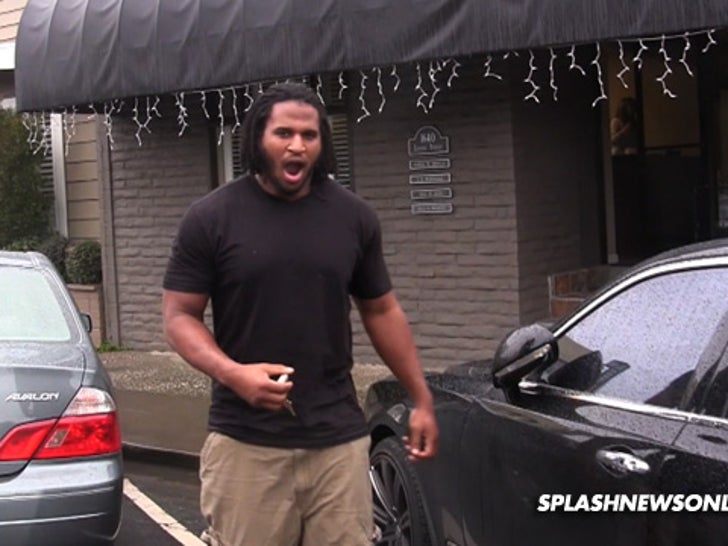 If Ray McDonald is pissed off about getting cut from the San Francisco 49ers -- he did a bang up job of hiding it outside his attorney's office.
The defensive lineman let out a massive yawn as he strolled to his car after meeting his lawyer in San Jose Friday -- 2 days after he was named a suspect in an alleged rape investigation ... and subsequently 86'd by the Niners.
Ray's pretty chill -- especially for a guy facing his second criminal investigation in 6 months, and suddenly out of work.
Watch ... Ray's got a friend with him who says new information will be "coming out soon." Unclear if he's talking about Ray's future in the NFL ... or the alleged rape case.