Kevin Hart & Ellen DeGeneres -- Oscars' Past Meets Its Future ... Possibly (We Hope)
Kevin Hart & Ellen DeGeneres
Oscars' Past Meets Its Future ...
Possibly, We Hope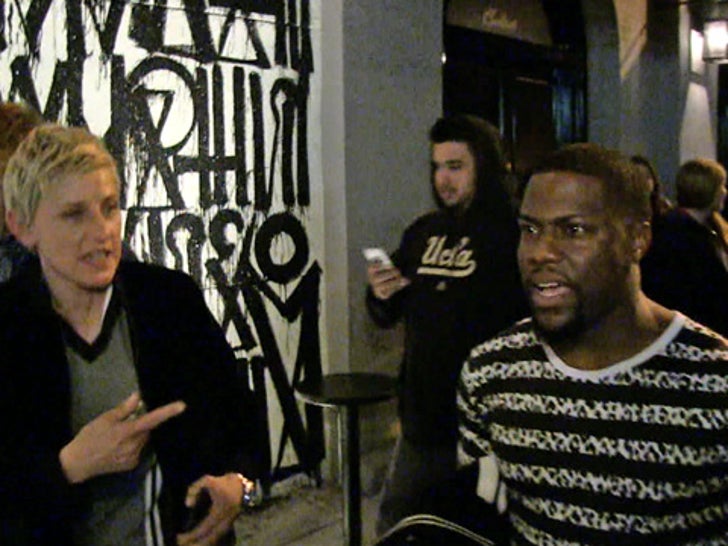 If there's one thing Kevin Hart knows ... it's how to build anticipation -- well, that and comedy -- and he fueled up the Oscars hosting hype train with his dinner date Monday night.
Kevin hit up Craig's with Ellen DeGeneres -- making us think he might be looking for tips on how to land the 2016 Oscars gig ... for which he's been rumored to be a candidate.
The buzz has been building since the second NPH wrapped up this year's debacle, and this video will certainly add to it.
Ellen didn't say much about the meeting, but all 5'4" of Kevin did play bodyguard for her as she walked to her car -- which is funny enough to see.