Steelers William Gay -- 1-Man Shirtless Dance Party (video)
Steelers' William Gay
1-Man Shirtless Dance Party
[Video]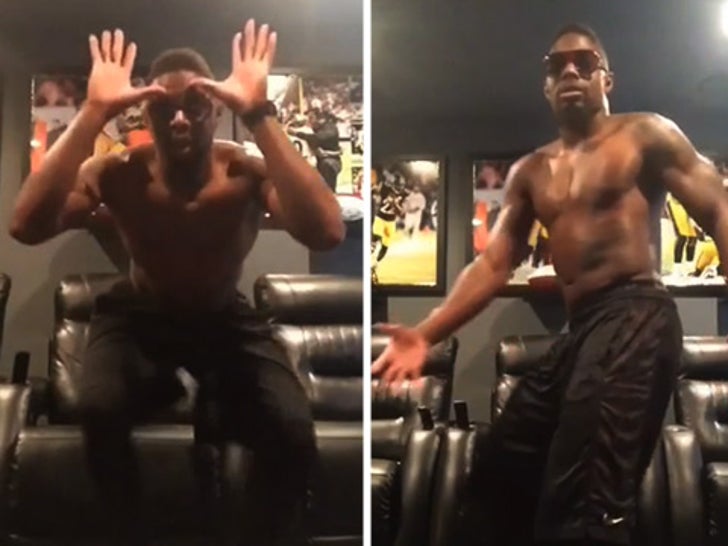 Steelers cornerback William Gay is taking that whole "dance like no one is watching" thing to new levels ... doing a shirtless dance revue on Instagram ... and we got to say ... dude's got the moves.
Gay -- for reasons we're not sure of -- posted five different videos to the 'gram of him (quite expertly) executing every hot dance move out there including The Whip, The Jook, and the death-defying Bobble Walk.
He even got in a couple of real life inspired joints, including Rich Homie Quan's signature onstage waddle, and his teammate Antonio Brown's touchdown dance The Beanie Wiggle.
Watch, enjoy, but please ... don't try this at home.