Kendall Jenner -- Nearly Trampled After Paris Fashion Show (VIDEO)
Kendall Jenner
Nearly Trampled
After Paris Fashion Show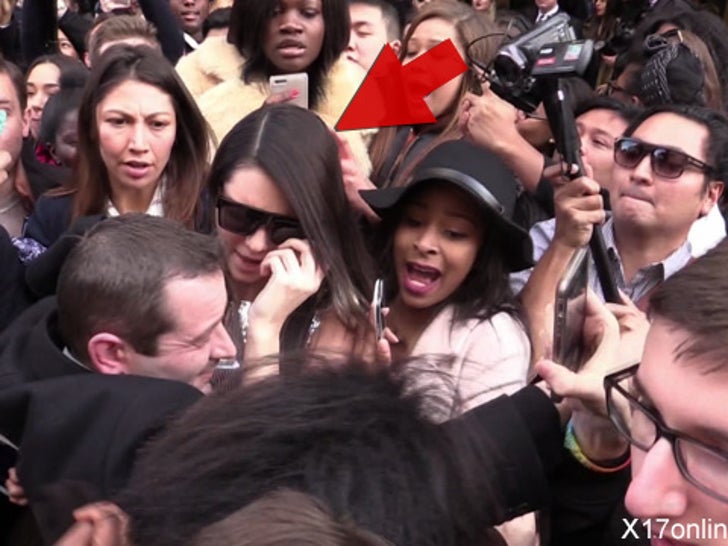 Kendall Jenner drew crowds in Paris that rivaled Charles Lindbergh ... well, maybe not exactly, but pretty close.
Kendall was leaving the Balmain Fashion Show where she had just walked the runway and when she left it was next to impossible to traverse the hundreds of crazed fans.
Kendall was with a bodyguard who was way too small for the task.
Kim, Kanye and mama Kris were safely inside, having just watched Kendall do her thing. BTW, Kim and Kanye were also swarmed when they came in, but the Kendall craziness took the cake.