Kim Kardashian & Kanye West -- Moved or Be Moved! Bodyguard Rams Crowd (VIDEO)
Kim Kardashian & Kanye West
Move or Be Moved
Bodyguard Rams Crowd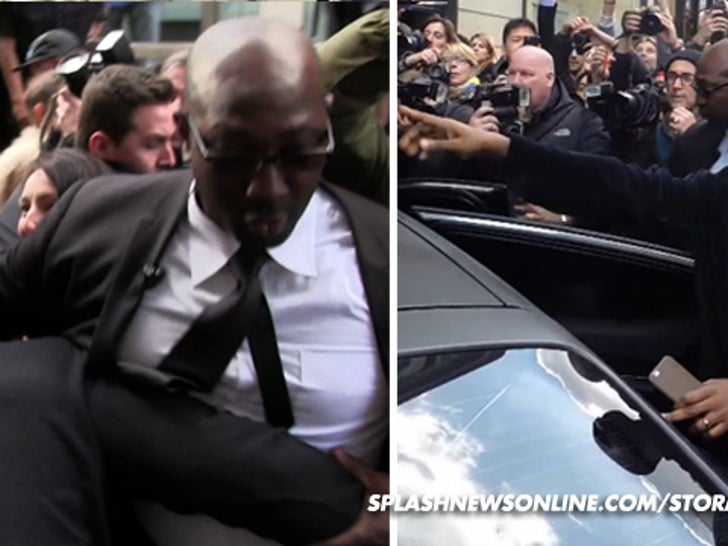 Kim Kardashian and Kanye West's bodyguard launched himself into the crowd outside a Paris Fashion Week event when fans and photogs got way too close for Kanye's comfort.
Kimye was heading into the Balmain show Thursday morning -- entering through the back door -- to go see Kendall Jenner walk the runway. But the instant they stepped out of their car ... the crowd started to swarm and Kanye barked at security to clear a path for Kim ... which they did on her side of the car.
But on his side, things started to get hairy -- and that's when the hired muscle sprung into action.
Watch the clip ... NFL linebackers would be proud of this guy.