NFL Player Anthony Barr ... I Can Explain Kim K's Hair Color ... She Went Super Saiyan!
NFL LB Anthony Barr
I Can Explain Kim K's Blonde Hair
... She Went Super Saiyan!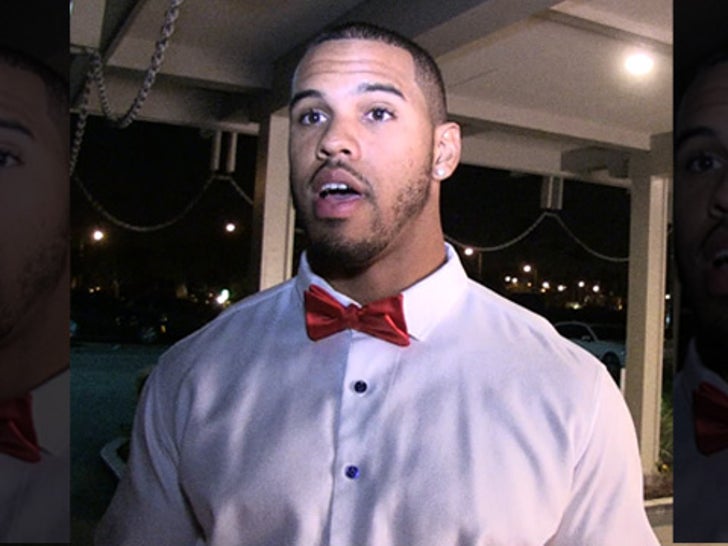 Kim Kardashian's power has increased by 50 times and she now has the power to destroy most beings in the galaxy ... at least according to Minnesota Vikings LB/cartoon nerd Anthony Barr. We'll explain ...
Anthony -- who just finished up his rookie year -- was out in L.A. Sunday night when we asked the former UCLA stud what he thought of Kim K's new blonde look.
That's when Barr went full comic book nerd ... comparing KK to a Super Saiyan, a type of character from the show "Dragon Ball Z" that has achieved nearly unlimited power through training.