Suge Knight's Lawyer -- Both Victims Had Guns
Suge Knight's Lawyer
Both Victims Had Guns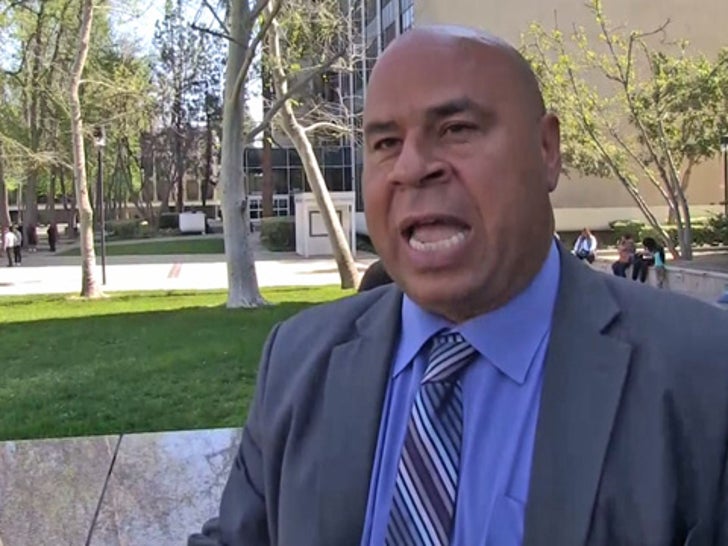 Terry Carter -- whom Suge Knight ran over and killed -- was packing heat, according to his own family.
Suge's new lawyer, Matthew Fletcher, told TMZ, after Carter died, his relatives called the L.A. County Sheriff and asked detectives if they had Carter's gun.
Our Suge sources say after Carter was pronounced dead, his daughter showed up to retrieve his car and noticed his gun wasn't inside a bag in which it was routinely stored.
Fletcher plans to use the gun reference to prove Suge was ambushed by armed men ... both of whom Suge struck in the Tam's parking lot.
As we showed you earlier Monday, after the other victim -- Cle "Bone" Sloan -- was hit by the vehicle someone took an object from Bone and placed it in his waistband.