Kim Kardashian & Kanye West -- Photogs Go Down! Eat French Crap in Louis Vuitton Crush
Kim & Kanye
Photogs Go Down!
Eat French Crap in Louis Vuitton Crush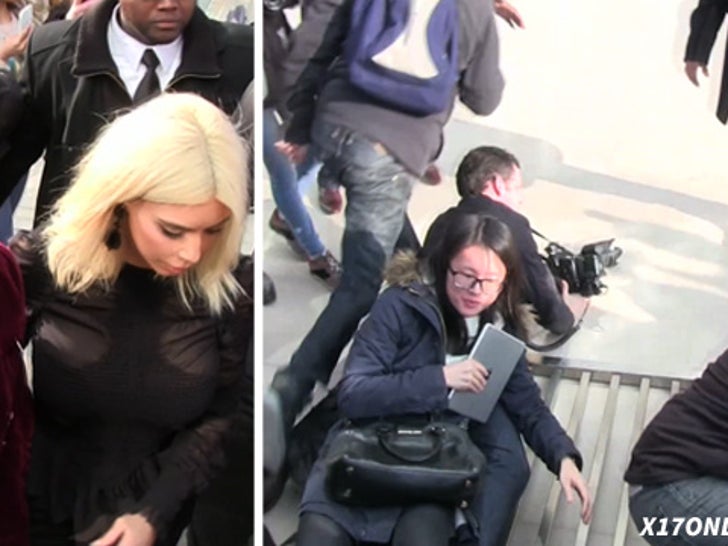 The paparazzi swarming Kim Kardashian and Kanye West in Paris might sound more sophisticated -- yelling in French -- but watch ... they go down just as hard as the American ones.
Kimye was walking into the Louis Vuitton show during Paris Fashion Week on Wednesday when multiple backpedaling paps slammed into a barricade. No one seemed seriously hurt in the carnage -- and you gotta see the one guy who persisted after Kanye ... until a bodyguard took him out.
Not to be outdone ... Selena Gomez got an even bigger crush from photogs and fans leaving the LV show. The video is INSANE, but at least she was armed with much bigger protectors.
Wanted: Way more bodyguards in Paris before the next Fashion Week.