John Madden -- Blasts Will Ferrell ... MLB Stunt Was a Travesty
John Madden
Blasts Will Ferrell
MLB Stunt Was a Travesty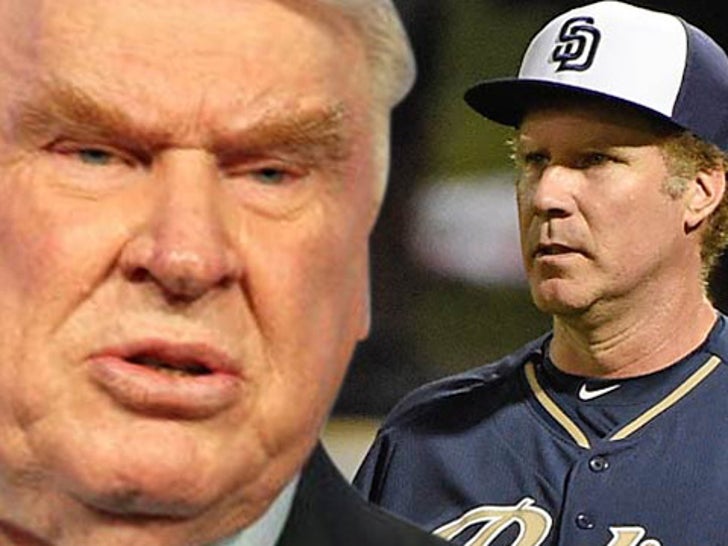 John Madden just WENT OFF on Will Ferrell -- ripping the guy over his MLB Spring Training stunt ... saying it was disrespectful and insulting to the game of baseball ... and yes, he's being serious.
The NFL legend called in to KCBS Morning Newswatch right before Ferrell took the field with 10 MLB teams in Arizona yesterday ... and essentially said the stunt robbed real players of REAL opportunities and made a mockery of the game.
"I hate it," Madden said of the stunt ... "That's a lack of respect for the game and for what players have to do to get where they are."
Unclear if Madden knew Ferrell's antics were part of a charity fundraiser that helped to benefit multiple cancer organizations.
Still, probably shouldn't count on a Madden cameo in Ferrell's next flick.