Marshawn Lynch in Crazy Brawl -- I Ain't No Seahawk Chicken! (VIDEO)
Marshawn Lynch
Caught in Crazy Brawl
I Ain't No Seahawk Chicken!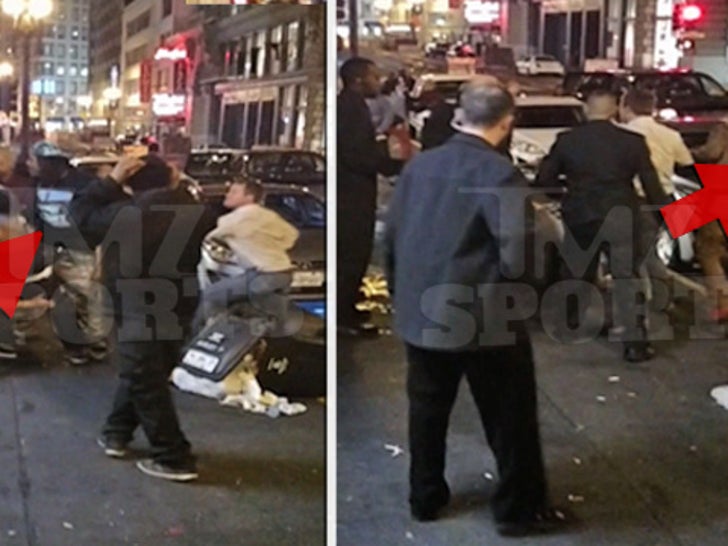 Marshawn Lynch went beast mode Friday night trying to break up a fight incited by a Seattle Seahawks hater.
Marshawn and his crew were leaving a San Francisco bar when a drunk guy taunted the running back, repeatedly calling him a "Seattle Sea Chicken."
Someone in Marshawn's crew snapped and a melee erupted. You see Marshawn in a white cap trying to pull one of his friends away from the guy. An eyewitness tells us Marshawn got in a few punches before walking away.
The fight adds to the lore that there really is such a thing as Chicken of the Sea.