MLB's Andruw Jones -- Pete Rose Belongs In HOF ... 'It's About What You Did On the Field'
MLB's Andruw Jones
Pete Rose Belongs In Hall of Fame
'It's About What You Did On the Field'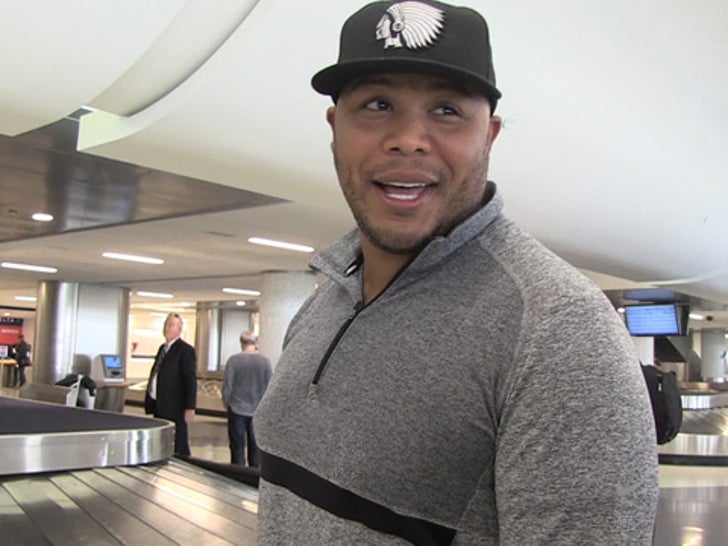 The tide may finally be turning for Pete Rose ... with a former MLB star telling TMZ Sports it's finally time to put Charlie Hustle in Cooperstown.
We spoke with former Atlanta Braves outfielder Andruw Jones -- 5-time All Star, 10-time Gold Glove winner -- who says it's about time the Commissioner finally LIFTED Rose's lifetime ban.
"It's all about what you did on the field, not off the field," Jones explained about the man who broke Ty Cobb's career hit record.
Of course, the debate has new life ... with the head of the MLB Players Association publicly supporting Rose, who just reapplied to be reinstated ... after he was banned from the game in 1989 for betting on baseball.
Rose has apologized and begged for forgiveness for decades -- but now it's all up to Commissioner Bob Manfred ... who has said he will "deal with [Pete's] request on its merits."