Cowboys' Orlando Scandrick -- 'Excited' for Greg Hardy ... 'I Think He's a Good Player'
Cowboys' Orlando Scandrick
'Excited' for Greg Hardy ...
'He's a Good Player'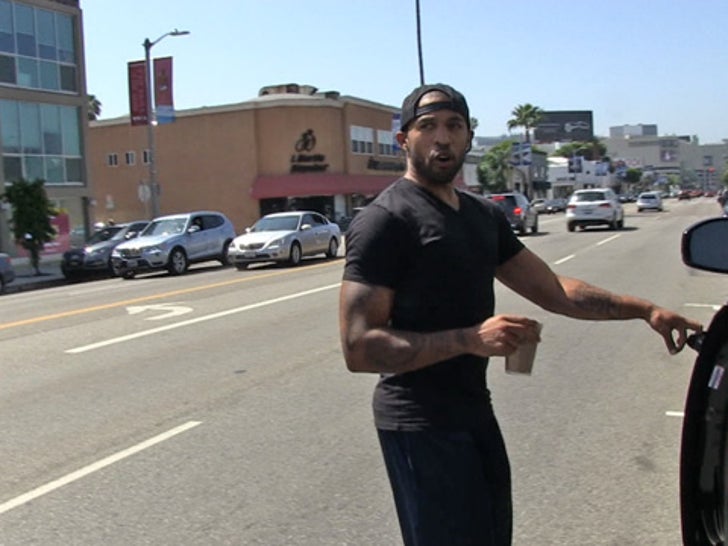 Of course, Hardy was found GUILTY of assaulting and threatening to kill his ex-GF last year ... but the charges were later dropped because the victim refused to cooperate with prosecutors after striking a financial settlement with the football star.
But when we saw Orlando out in L.A. Thursday, the superstar cornerback wanted to focus on Greg's performance on the field ... and clearly, he believes the dude can play.
For his part, Jones issued a statement on the signing ... saying, "We have spent a great deal of time over the last two days in meeting with Greg directly and gaining a solid understanding of what he is all about as a person and as a football player."
"Obviously a great deal of our study was dedicated to the issue of domestic violence, and the recent events that associated Greg with that issue."
"Our organization understands the very serious nature of domestic violence in our society and in our league. We know that Greg has a firm understanding of those issues as well."