Blac Chyna -- Sorry Rob, Kim Kardashian's No Psycho Killer ... But She's Still Dead to Me
Blac Chyna
Sorry Rob, Kim K.'s No Psycho Killer
But She's Still Dead to Me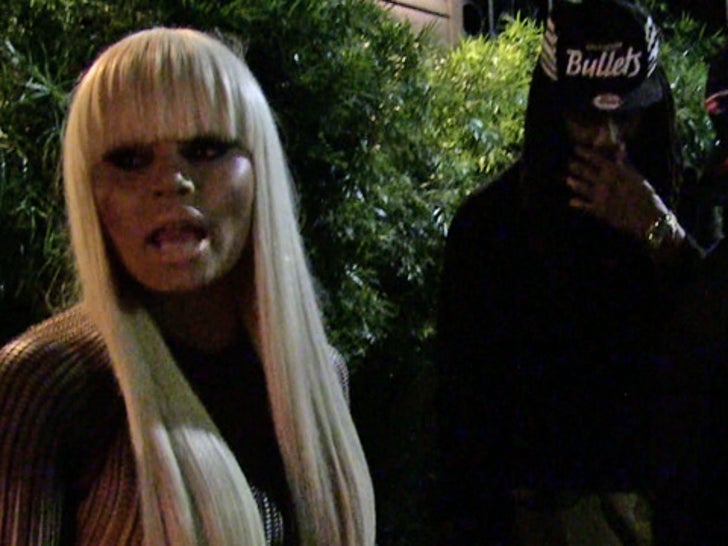 Kim Kardashian's former BFF Blac Chyna did something shocking by standing up for KK in the family feud with Rob -- even though she's pissed Kim's little sis swooped and scooped her ex.
You gotta see this clip ... because at first it seems like BC and Kim signed a peace treaty. But when we ask if they're friends again -- the temperature plummets 20 degrees.
This is cold-blooded awesomeness.