French Montana -- Bar Mitzvah Kids In Love with the CoCo!!! (VIDEO)
French Montana
Bar Mitzvah Kids
In Love with the CoCo!!!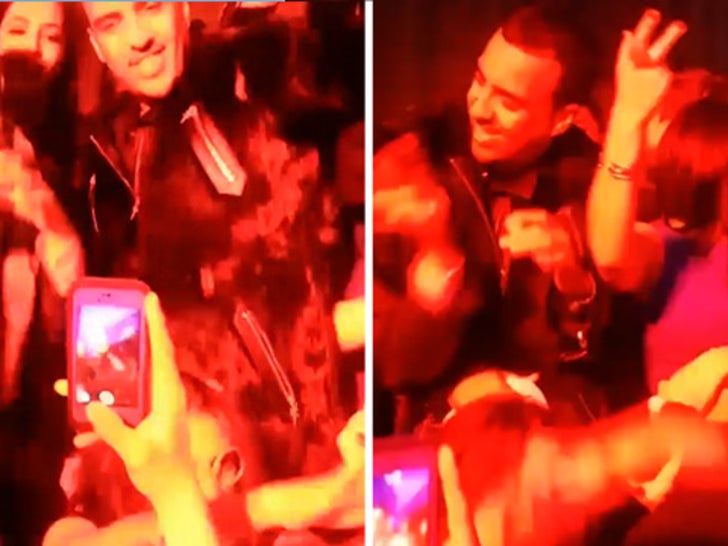 French Montana serenaded a bunch of 13-year-olds with a song celebrating cocaine ... at a very fancy schmancy Bar Mitzvah!
It was all in good fun, as the youngest son of Minnesota Vikings owner Mark Wilf transitioned into manhood Saturday at the ridiculously expensive Cipriani restaurant in NYC.
French got the kids turnt up with 'I'm in Love with the CoCo.' Andrew the Bar Mitzvah boy made his entrance in a hamster ball with exploding confetti.
And famed electric violinist Irene Fong did her thing in front of the crowd.
We have no idea how much Wilf dropped on the shindig, but we know French's going rate is $100k for private functions.