Evander Holyfield -- Mitt Romney Can Punch Me ... If He Can Catch Me
Evander Holyfield
Mitt Romney Can Punch Me
... If He Can Catch Me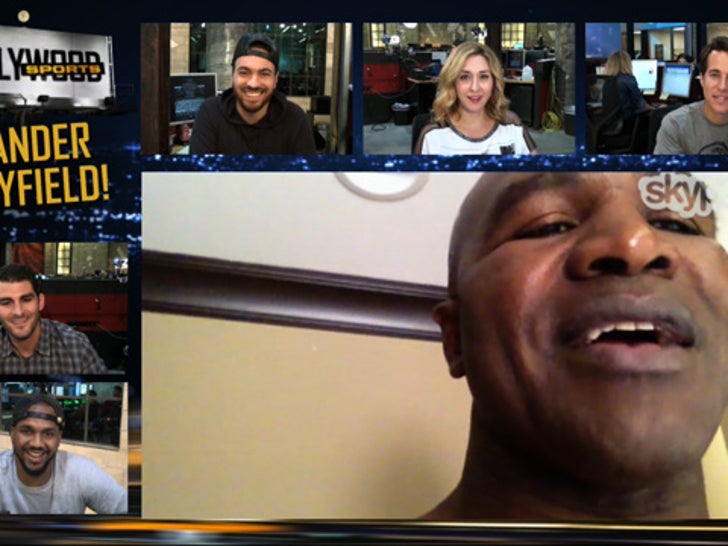 Evander Holyfield says he's giving Mitt Romney the GREEN LIGHT to pummel his face in their upcoming charity boxing match ... if the Mitt can get past his impregnable defense.
FYI -- 52-year-old Holyfield is squaring off with 68-year-old Romney in a charity bout on May 15th in Utah to raise money for CharityVision ... which helps poverty-stricken people get blindness reversing surgeries.
Holyfield appeared on "TMZ Hollywood Sports" to talk about his game plan for the fight we're calling "The Altercation in Mormon Nation" ... and even though it's just an exhibition, E.H. says he's ready to take Mitt's best shot.
Just be careful Mitt ... Apollo thought it was an just an exhibition too.