Evander Holyfield -- Football Was My First Love ... Boxing Was Plan B
Evander Holyfield
Football Was My First Love
... Boxing Was Plan B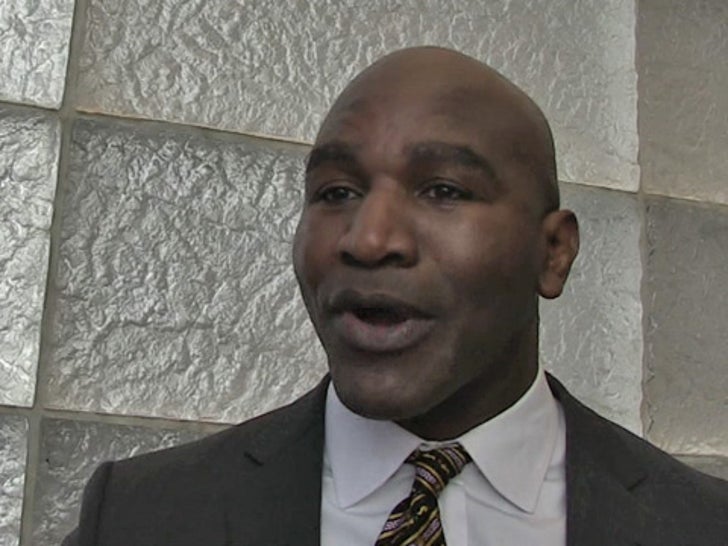 Evander Holyfield won 54 professional fights, beat Mike Tyson twice (although he did lose an ear) and is the only 4-time heavyweight champion in boxing history.
Now just imagine what he could've done if his heart was in it ...
We'll never know ... cause "The Real Deal" tells TMZ Sports boxing was actually his SECOND choice for athletic greatness as a kid, with his real passion lying on the gridiron.
Holyfield was out in NYC when we asked him about the latest dominant athlete in the family -- his son Elijah -- a HS football stud with offers from huge college programs like USC, Florida, and Auburn.
Check out the clip -- Holyfield told us that he's not at all miffed that his son chose football over the sweet science and says he might have done the same at his age ... except the coaches told him he was too small.
The kid grew, fellas. The kid grew.