Aaron Hernandez's Fiancee -- He Cheated on Me ... And I Let It Go!
Aaron Hernandez's Fiancee
He Cheated on Me
... And I Let It Go!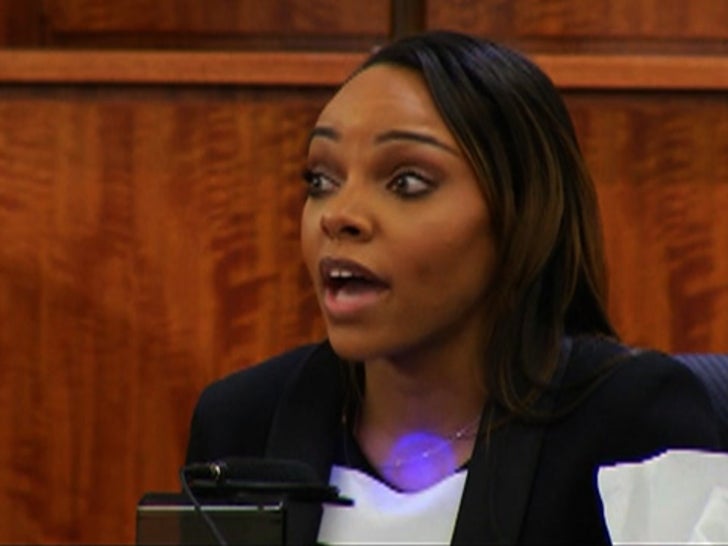 Aaron Hernandez essentially had a hall pass to cheat on his fiancée whenever he pleased ... because she says she knew all about it ... but decided to look the other way.
Shayanna Jenkins testified for the second day at Hernandez's murder trial where he stands accused of killing Odin Lloyd back in 2013.
Jenkins testified that she broke things off with Hernandez after she found evidence that he was banging other chicks on his cell phone. But Jenkins says she got back with Hernandez anyway because their bond was too strong.
After they reconciled, Jenkins says she decided to "compromise on his behavior, and that included infidelity and everything that came along with that."
Jenkins also testified to throwing away a box at the behest of Hernandez the day after Lloyd was killed. Jenkins says she does not know what was in the box and never looked inside.