David Lee Roth -- Who Gave Me This Bloody Nose? Oh Right, It Was Me! (VIDEO)
David Lee Roth
Who Gave Me This Bloody Nose?
Oh Right, It Was Me!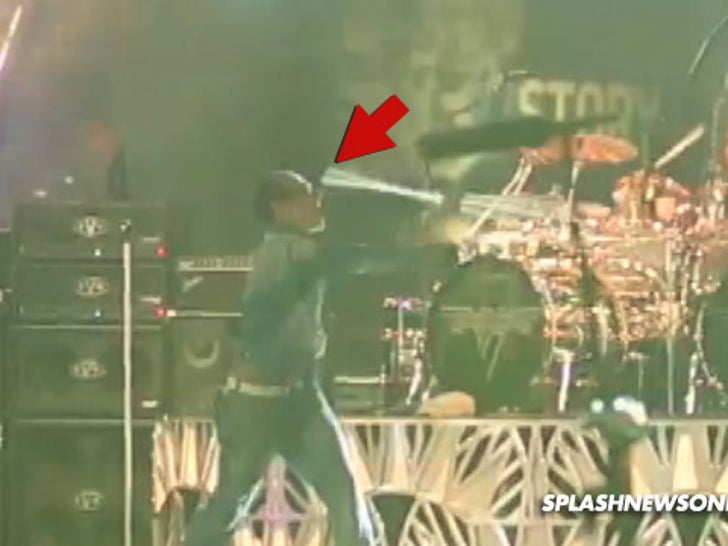 David Lee Roth has no one to blame but himself for that bloody gash he had on his nose during "Jimmy Kimmel Live!" ... because he whacked himself during his signature mic stand trick.
Roth and the rest of Van Halen reunited for an epic performance on "Kimmel" Monday night, but the sanitized version that aired didn't tell the whole story.
During the initial performance of "Panama" ... Roth hit himself in the face with his mic stand while twirling it, leaving a cut across the bridge of his nose.
He kept going, eventually walking offstage to grab a towel. He then patched it up with a band-aid and did the song again. That's the version that aired.