Lil Wayne Plus a Brand New Caddy -- Super Ballin' 16th Birthday for 'Hip Hop' Prince KJ
Lil Wayne
Plus Brand New Caddy ...
Ballin' 16th for 'Hip Hop' Prince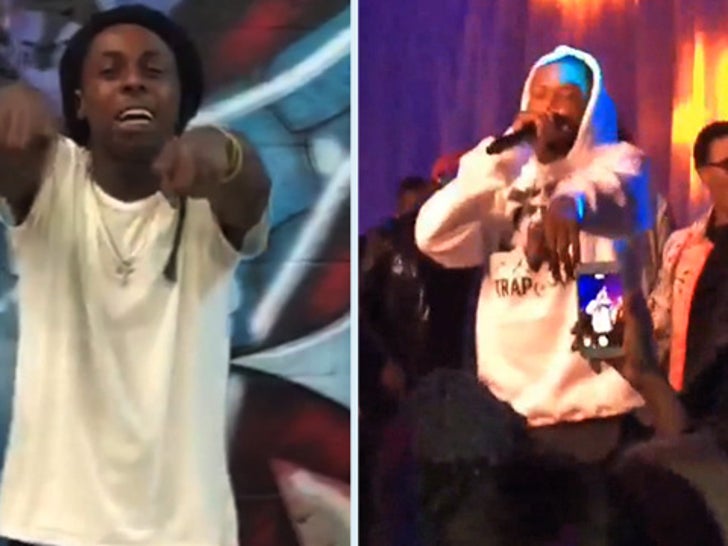 Hip-hop superstars Lil Wayne, Wiz Khalifa, and Rich Homie Quan were the icing on the cake for a 16- year-old kid's $150,000 birthday party -- and the guest of honor arrived by chopper!
The lucky kid was KJ Jr. -- son of "Hip Hop Since 1978" founder Kyambo Joshua -- and since Dad rolls with the likes of Jay Z and Kayne West on the reg ... it makes sense the Atlanta bash went down in a huge hangar.
As if shout-outs from Weezy, Lil Boosie, Monica, Yo Gotti and a YG performance wasn't enough -- the kid got a 2015 Cadillac Escalade!
Right now it's a toss up for "Ballingest Party of the Year" -- KJ Jr.'s 16th or Snoop Dogg's 18th for his son -- but KJ flying in on a helicopter is a damn good tie-breaker.